Conference postponed to May 26-28 2021, we are looking forward to welcoming you in Nantes. Please note the same special issue in the journal of Banking and Finance will be linked to the 2021 conference.
For more information, see below :
Dear participants,
We regret to announce that following the measures taken by the French and other governments so as to limit the spread of COVID-19 pandemic, and the uncertainty linked to the short to medium term, the organizers and the affi board have decided that the best and most responsible action is to postpone the AFFI conference to May 26-28, 2021. This will allow time for the issues to be resolved and for us to meet and enjoy the conference in a more convivial spirit, without imposing undue pressure to your schedule that will already be busy as a result of the pandemic and its side effects.
For those who have already paid the registration fee: The registration fee will be automatically refunded in full (subject to any possible banking handing fees/charges that are not under our control)
Do not hesitate to contact us for any further information : affi2020@audencia.com
We will advertise the new event in October but you can retain the dates and plan this trip way ahead. We apologize for the inconvenience caused by the postponement of this event and the developing pandemic and we hope to see all or most of you in 2021.
keep strong, keep well
On behalf of the organizing committee and the affi
Philippe Bertrand - Executive president of the affi
Emilios Galariotis - Conference chair and president of the affi
Conference Overview
The 37th Spring International Conference of the French Finance Association organized by Audencia will be held at Audencia Business School – Atlantic Campus in Nantes, France from May 25th to May 27th 2020.
The French Finance Association Conference is one of the main European conferences in finance. This event will bring together scholars in the fields of finance, investment, economics, wealth management and the broader social science disciplines concerned with financial topics and issues. It also aims to attract practitioners and policy makers interested in these fields
Interested scholars and practitioners are welcome to submit papers in all areas of finance and to participate in the discussion of the latest theoretical and empirical research.
The conference will offer a forum for exchanging on important research topics, networking and advancing knowledge. All papers will receive a blind review. The AFFI also incorporates doctoral students engaged in financial research and education.
The main conference will be held on May 26th and May 27th. The first day of the conference, May 25th, will be dedicated to the Ph.D. Workshop.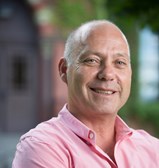 Roni Michaely
Geneva Finance Research Institute and SFI,
Geneva School of Economics and Management.
University of Geneva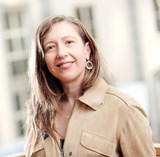 Mariassunta Giannetti
Stockholm School of Economic
Organising Committee / Conference Co-Chairs:

Emilios Galariotis
Professor at Audencia Business School,
President of the French Finance Association (Affi), Program Chair

Ramzi Benkraiem
Professor at Audencia Business School, Program Co-Chair

Benoit Sevi
Professor at the University of Nantes, Program Co-Chair